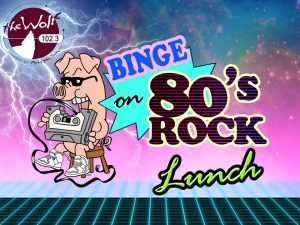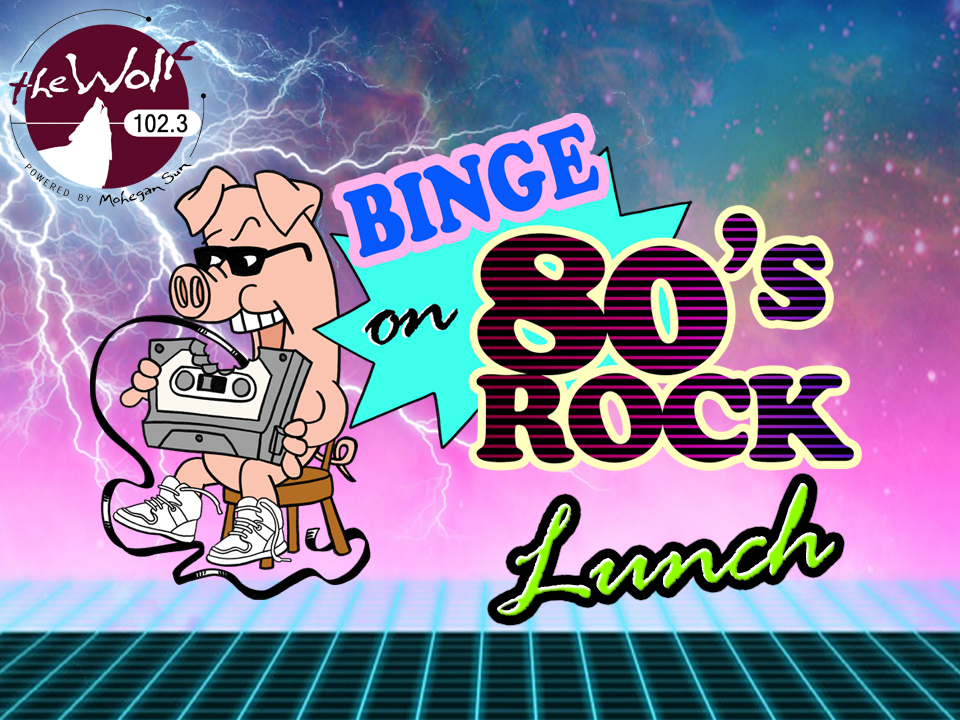 Binge on the 80's for Lunch, Monday-Friday at Noon!
All your favorite rock from the 80's like Van Halen, U2, and AC/DC…
We also sprinkle in Hair Bands like Poison, Motley Crue, and Bon Jovi, as well as Alt Rock like R.E.M., The Clash, and Simple Minds!
And much, much more…
You never know what you'll hear as 102.3 the Wolf goes DEEP into the 80's every weekday at Noon!